Mixers
We have everything you need to craft the perfect cocktail or non-alcoholic beverage. Wow your friends with an appletini, moscow mule, cosmopolitan or the traditional bloody mary. If you've got a drink recipe you can't wait to try, or are looking to become the next great mixologist, we're your one stop shop! Every great cocktail party starts here.
Mix in Minutes
From the Mixologists at the Tamarack Tap Room
Jerry's exclusive Mix in Minutes selection is brought to you through our partnership with the Tamarack Tap Room In Woodbury. Check back each week for new, fun, fresh and exciting mixed drink recipes you'll be sure to enjoy!
Be Mine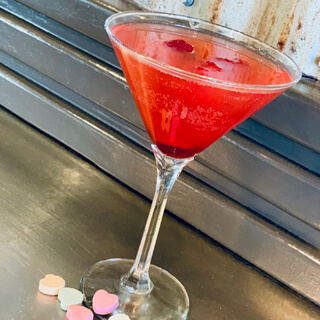 Ingredients
3 tbsp. fresh pomegranate juice
1/4 cup grapefruit juice
2 oz. gin
Directions
Pour pomegranate juice in bottom of glass.
Pour grapefruit juice over back of a spoon into glass to create layers.
Pour gin over back of spoon.
Garnish with raspberries or cherries.
Back to Recipes