Rum Punch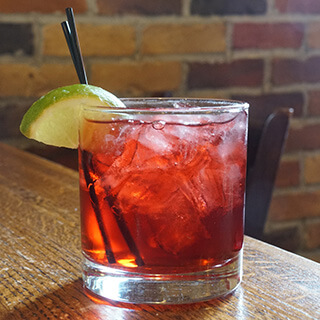 Your friends are going to be at your house in the next 5 minutes for your summer cocktail party when you realize… You didn't make any cocktails! What do you do? You relax, because in just three easy steps you can make a Rum Punch that tastes so good your buddies will think it took you all day to mix it up. Just take Captain Morgan and cranberry juice, pour it into a glass, add ice and you're done. See, crisis averted. Head on down to Jerry's Wine & Spirits to grab the two ingredients you need or order a Rum Punch at the Tamarack Tap Room today.
Ingredients
2 oz. Captain Morgan
4 oz. Cranberry Juice
Directions
Mix all ingredients in a glass with ice and enjoy!
Back to Recipes