Cherry Rocker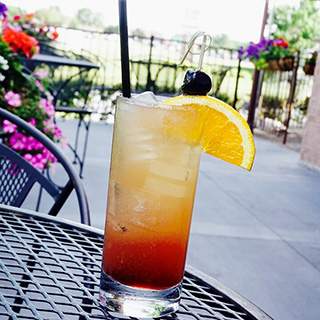 Last year you got him socks, the year before that, a tie — this year we're gonna make sure you don't goof up Father's Day… again. If your Dad rocks, he deserves a Cherry Rocker. Grey Goose Vodka, pineapple juice and apple juice combine for a cocktail that's so delicious it knocks the "socks" off the gift you planned on giving him. This Father's Day take your Dad down to the Tamarack Tap Room for a Cherry Rocker or stop by Jerry's Wine & Spirits and grab everything you need to make one of your own.
Ingredients
1 oz. Grey Goose Vodka
2 oz. Pineapple Juice
2 oz. Apple Juice
1 0z. Chambord (float this down the side of glass)
Directions
Pour first 3 ingredients in an ice-filled glass, then pour Chambord slowly on one side of glass.
Back to Recipes